Amusements
Some things I enjoy outside of work. Updating my web pages doesn't make the list, so this page itself needs work.
Travel
Need to put some photos here, but hey, look at your own vacation photos.
Shopping for books? You can compare prices at Chambal.com.
Sometimes Candace and I wish we were back in Australia, where we could visit our wonderful friends at the CMA and the ANU Club for Women.
The best software around also happens to be free (as Richard Stallman says, think free speech, not free beer).
Support the Free Exchange of Ideas and Content
Read Laurence Lessig, Eben Moglen, and Richard Stallman, and check out The Electronic Frontier Foundation and Creative Commons.
I guess it takes 2 to tango!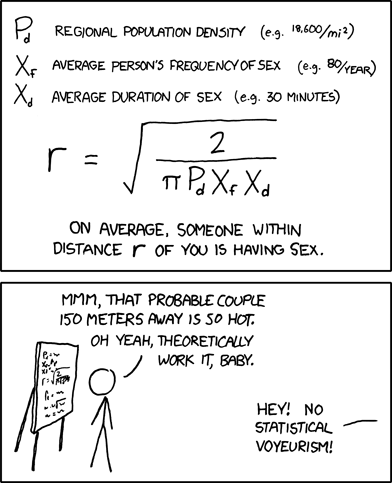 The hazards of multiple testing.

Corny, but cute.

P-value fun.>